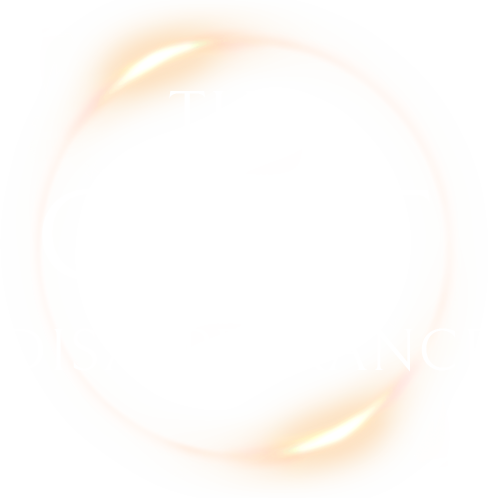 New from Dr. David Jeremiah
31 Ways To Be Rapture Ready
In Dr. Jeremiah's latest prophecy book, The Great Disappearance: 31 Ways to be Rapture Ready, he examines the next event on God's prophetic timetable, the Rapture.
This is not a book of doom and gloom or a sensational read about setting dates, but one of hope and joy as we see the promise of God's plan unfold all around us and grasp the power of the prophetic text surrounding the Rapture.
Calling this "prophecy motivation," these 31 easy-to-read short chapters will inspire you to live boldly and expectantly in today's world. 31 Easy-to-Read Chapters
Answers in Minutes (Not Hours)
The Great Disappearance is divided into 31 stand alone chapters. Whether you have just a few minutes or want to settle in with a good book for an hour or so, this new format is perfectly suited for you.
Browse the Table of Contents to find a specific section or start from the beginning. The choice is yours!
If you have 6 minutes, you have time to better understand the Rapture!
About the Author
About David Jeremiah
Dr. David Jeremiah is one of America's most trusted Bible teachers.
For more than 40 years he has helped millions deepen their understanding of the Bible through 4,552 daily Turning Point Radio releases and a daily Turning Point Television program that reaches millions of people globally.
Dr. David Jeremiah has authored many books including Where Do We Go From Here?, The World of the End, The Book of Signs, and many more.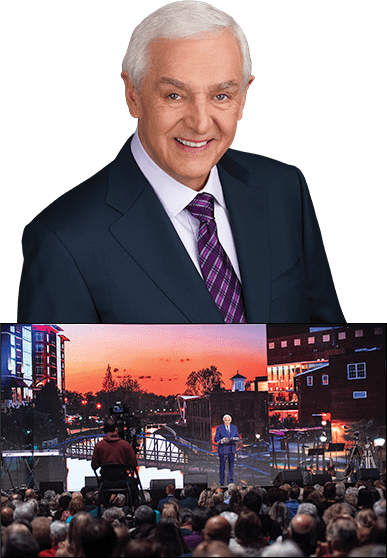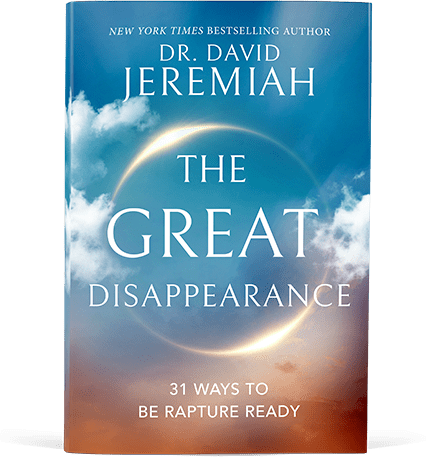 A Look Inside The Great Disappearance
X
Select a Chapter from the Great Disappearance
Table of Contents
Introduction
Chaos on Earth
A Great Day
The Rule of Three
The Noah Factor
The Return
If We Die
The Resurrection
The Mysteries
The Extreme Makeover
The Rapture
Five Other Raptures
Who Gets Raptured?
The Reunion
The Rapture Effect
Will Children Be Raptured?
Live Like You Were Dying
What's Up with Heaven?
Mindful of Heaven
The Tribulation
Salvation in the Tribulation
At Any Moment
Why the Delay?
Delivered Before Destruction
Kept From the Hour
Dead Silence
Rapture and Return
Signs of the Second Coming
The Second Coming
Shock and Awe
The Final Invitation
Why Study Prophecy?
Introduction
Does the state of the world today make you anxious? Fearful, even?
Political turmoil, economic uncertainty, an ideological divide that feels increasingly impassable—the signs of the times point us toward the end, and that can be disconcerting.
It's also exciting.
Why? Because we are closer than ever to the return of our Lord Jesus Christ.
These are days when we can see the prophetic thread of Scripture being acted out in real time, when books and movies exploring the Rapture and other end times events are eagerly consumed by tens of millions of people.
The Rapture fascinates us for so many reasons, not the least of which are the many questions it prompts:
Who will be raptured?
What will the Rapture look like?
When will it happen?
What will happen to those left behind?
What will believers experience when they are taken away to heaven?
Will non-believers still have time to repent and be saved?
What about infants and small children who aren't yet old enough to choose belief?
The Great Disappearance seeks to answer all of those questions and many more, not with sensationalism or stories ripped from the headlines but with solid, biblical truth. Because God has laid out His plan for us in His Word so that we might not be caught unawares.
We may not know the exact date when the Rapture will happen, but we do know it will happen.
Are you ready for it? Read on to find out.
You and I are privileged to stand on the cresting waves of prophecy—to live in a time closer to the return of Jesus Christ than any other generation in the history of the world. We sense the nearness of His return. We see the signs of the times. We know the world is reaching a climactic point of unparalleled crisis.
Nuclear weapons are now sophisticated enough and small enough to be carried by hand; such weapons even have a nickname: "tactical nukes." The global economy is hanging by a spider's thread. Political fragmentation seems to be occurring simultaneously on every continent. And the -isms—secularism,radical Islamism, communism,totalitarianism, and terrorism—are spreading over the nations like a runaway case of poison ivy.
These realities frighten us and are heartrending, but to me they're also exhilarating, for they portend the return of Christ. I've been exhilarated by the thought of seeing Christ for many years, and, like you, I've been privileged to live at a time when we can trace the prophecies of God's Word being fulfilled before our very eyes.
I also feel honored to have been connected in a small way with two of the most important prophecy books or series of books that have ever been written.
I began my pastoral career in 1969 when my wife, Donna, and I,along with seven families, started Blackhawk Baptist Church in Fort Wayne, Indiana. In 1970, the second year of my pastoral ministry there, Hal Lindsey published a book entitled The Late Great Planet Earth. The book came out a few years after the Six-Day War in the Middle East when people were focused on the remarkable events unfolding in Israel.
This book brought the message of biblical prophecy into everyday conversation, and it became the bestselling nonfiction book of the seventies. It sold more than twenty-eight million copies by 1990 and was eventually translated into more than fifty languages. Some pundits have calculated that, all together, Lindsey's book sold more than thirty-five million copies.1
Hal Lindsey graduated from Dallas Theological Seminary, the same seminary from which I graduated in 1967. Both of us were privileged to sit under some of the greatest teachers of Bible prophecy in the modern era—professors including Dwight Pentecost, John Walvoord, and Charles Ryrie. In his book, Lindsey took the theological truths he had learned in seminary regarding the prophetic portions of Scripture, as well as insights from his own subsequent studies, and connected them to events in the present and future.
The coauthor of Lindsey's book was a gifted and godly woman named Carole Carlson. In the early eighties, I met Carole and her husband, Ward, at the Forest Home Bible Conference in California, where I was a speaker. Sometime during that week, Donna and I had coffee with Carole, and she suggested she might be able to assist me in putting some of my prophetic sermons into print.
Two books came out of that conversation. The first one, The Handwriting on the Wall, was released in 1992. It captured the message of the Old Testament book of Daniel. Escape the Coming Night, a contemporary commentary on the New Testament book of Revelation, was released on the first day of the Gulf War and became my all-time bestselling book.
I recall with fondness the hours Carole and I spent together talking about prophecy and discussing how to make it come alive for our readers. Since then, both Carole and Ward have graduated into the presence of the Lord. Yet they're still alive today, not only in heaven but also in the books they helped two authors create.
In the late seventies and early eighties I developed a relationship with a California pastor by the name of Tim LaHaye. By the providence of God, I was called to be his successor at what was then called Scott Memorial Baptist Church in San Diego, California. Today that church is Shadow Mountain Community Church. After forty-two years, I am still the pastor of that church. It fills me with gratitude to think Tim LaHaye and I have pastored the same church for over sixty years.
In the early 1990s, God placed a burden upon Dr. LaHaye's heart as he was flying home from a speaking engagement. After a vigorous study of the Scriptures, he had firmly come to the conclusion that all believing Christians would be removed from the world prior to the Tribulation by means of an event called the Rapture.
On the airplane that day, he couldn't help noticing one of the pilots flirting with a flight attendant. The pilot was wearing a wedding ring. Dr. LaHaye thought to himself, What if this were the moment God chose to remove His faithful believers from earth, leaving behind billions of bewildered unbelievers? What if the Rapture occurred while I was riding on an airplane?
It was then he decided to write a fictional account of what could happen on earth in the moments after the Lord returns in the skies to suddenly take all Christians to heaven.
Dr. LaHaye joined forces with an experienced author named Jerry Jenkins to write the series. The first book, Left Behind, was published in 1995. If you've read it, you likely remember the opening scene, which features an airline pilot interrupted by a frantic stewardess telling him that dozens of passengers have disappeared. Only the bodies were missing; everything else—clothes, shoes, and even gold fillings—were left behind.
What an opening scene for a novel—especially one based on biblical truths about unfolding prophecy!
That book and the fifteen that followed sold close to eighty million copies. The last six volumes in the series each debuted as number one on all the major bestseller lists, including those of the New York Times, USA Today, Publishers Weekly, and the Wall Street Journal. Two of the books were made into movies, and the entire series inspired a children's collection of Left Behind books.
Even as I'm writing these words today, a new Left Behind movie has been released, more than two decades after the first book was published.
I had the honor of walking through some of those exciting days with my friend Tim LaHaye. On a number of occasions he'd invite me to lunch and present me with a signed copy of the latest release in the series.
I owe a lot to Hal Lindsey and Tim LaHaye. They helped me understand how important it was to teach the prophetic Scriptures—which, by the way, comprise 27 percent of the Bible. I believe one of the reasons God blessed these remarkable books by Lindsey and Dr. LaHaye was this: the Rapture is the central event in each series.
The Rapture is also the central event in biblical prophecy.
Mark Hitchcock wrote, "More than any other single thing, studying the end times has helped me to understand the whole Bible. And while there are many truths about the end times that have deeply affected my life, one truth stands out above all the others: the Rapture."2
Who among the followers of Jesus wouldn't be thrilled to hear the blast of the trumpet, catch the shout of the angel, and feel the upward pull of the magnetic, rapturous grace of God calling us out of this world and letting us see our Lord Jesus face-to-face? In this book, I'll present my deeply held views about the timing of the Rapture in the overall program of God for the Last Days. But the greatest truth about the Rapture is not its timing but its reality—for blessed are all those who long for His appearing (2 Tim. 4:8).
How we need this anticipation! It's our glorious hope in a world filled with hopelessness. Peter spoke of how wonderful it is to be "looking forward to these things" (2 Pet. 3:14).
Yes, but you have questions, don't you? Questions about the Rapture. Questions about timing and sequence. Questions that begin with "Who?" and "What?" and "When?"
That's why I've poured myself into this book. It's the culmination of decades of studying this subject. In the pages to come, I'll explain the meaning of the word rapture, the difference between the Rapture and the Second Coming, and the joy of expecting our Savior to come at any moment—a doctrine we call the imminence of Christ's return.
What about the chaos that will ensue on earth? We'll look at that too.
The truth of the Rapture is taught throughout Scripture, but three passages rise above the rest like peaks in the Pyrenees: John 14, 1 Corinthians 15, and 1 Thessalonians 4. We'll study each one in depth.
You might be surprised to learn that some people have already been raptured! What? It's true, and I'll introduce them to you.
We'll also deal with very practical questions, such as these: Will children be raptured? What will happen to our bodies at the moment of resurrection? What will our glorified bodies be like? Will we know each other after the resurrection? And what will happen in the days and years immediately after we're raptured? What will happen to us? Will those left behind still have an opportunity to receive Christ as their Savior?
We'll deal with all that and more.
There is one thing you'll not find in this book—the day and hour of Christ's return. None of us knows that, and the Bible warns about trying to predict it. We know it's not yesterday, but we don't know if the Rapture could come ten years from now, tomorrow—or today.
But when it does come, everyone will know. It will be the Great Disappearance—the moment when billions of people suddenly vanish from the face of the earth, along with billions of dead bodies returning to life and ascending to meet the Lord in the air. Imagine the thrill for those who go and the terror for those who stay!
In this book, we're dealing with scriptural truth—truth to steady you, encourage you, motivate you, purify you, and give you cheerful hope on dreary days. This is something to think about upon rising in the morning and retiring at night. This isn't just the light at the end of the tunnel; it's the light that heralds eternity, heaven, and the fulfillment of all God has promised His children.
This is the truth spoken by the Savior who said, "I will come again and receive you to Myself" (John 14:3).
It's the truth Paul proclaimed when he said the Rapture would happen "in a moment, in the twinkling of an eye, at the last trumpet" (1 Cor. 15:52).
This is the truth expressed in these infallible, unforgettable words: "For the Lord Himself will descend from heaven with a shout, with the voice of an archangel, and with the trumpet of God. And the dead in Christ will rise first. Then we who are alive and remain shall be caught up together with them in the clouds to meet the Lord in the air. And thus we shall always be with the Lord" (1 Thess. 4:16–17).
My prayer for you as you read this book is that you'll become so thrilled with this topic you'll keep it at the forefront of your mind. We must teach these things to our children and grandchildren, share them with others, proclaim them in our pulpits, and preach them from the housetops.
Join me in the following thirty-one chapters to become rapture ready, eager, excited, and filled with a joy that will make others ask you about it when they see the hope that's within you.
May the Lord bless you as you eagerly await His impending appearance in the skies. And as we wait, may we comfort one another with these words.
1 Erin A. Smith, "The Late Great Planet Earth Made the Apocalypse a Popular Concern," HUMANITIES 38, no. 1 (Winter 2017), https://www.neh.gov/humanities/2017/winter/feature/the-late-great-planet-earth-made-the-apocalypse-popular-concern.
2 Mark Hitchcock, Could the Rapture Happen Today? (Sisters, OR:Multnomah, 2005), 8.
Chaos on Earth
Have you ever taken the time to imagine what will happen on the day the Church is raptured?
We may not know exactly when God will take His followers out of the world, but we do know that it will happen on a day that, for all intents and purposes, seems ordinary. It will start like any other day—drinking morning coffee, getting the kids ready for school, driving to work, going out to mow the lawn or shovel the snow. For the believer and unbeliever alike, life will be humming along as it normally does.
Then suddenly and without warning, everything will change. What do you think it looks like when more than two billion people simply disappear?
In the middle of a work presentation, a conversation, a busy highway, a surgery, a baseball game, a theatrical performance, a church service, a wedding, or a funeral, vast numbers of people will just vanish—and those who are left will have a lot of questions to answer. The news will be flooded with stories of mass chaos, and the Internet will spread conspiracy theories with breathtaking speed. Yet the ones who know without a doubt what actually occurred won't be around to explain it.
Is this something you look forward to with anticipation? Or does imagining it make you feel more than a little uneasy?
Because make no mistake, the day is coming. It will either be the best day of your life . . . or the worst.
Imagine a Moment coming soon to our planet that will change everything and everyone forever. Imagine ambivalent, unaware people conducting their business, scurrying around, trying to make sense of their lives. Depending on where you look on our globe, the scene may be very different, yet in many ways it's the same.
In the United States, in China, in Argentina, in Indonesia, in Kazakhstan.
People loving, laboring, longing.
All over the world that day, billions will be eating and drinking, marrying and giving in marriage, celebrating birthdays, battling sickness, digging graves. People will be getting up or going to bed, working or playing, enjoying their pleasures or indulging their vices.
I try to imagine these things happening all over the world, from the rising of the sun to the place where it sets. What will people think when the Moment comes?
I wonder what the headlines will be on the morning of that day. Wars and rumors of war. Earthquakes. Famines. Loud voices deceiving many. New laws. Old lies. New dilemmas. Nation rising against nation, kingdom against kingdom. Parts of the world may report an earthquake, a famine, or a plague.
Will the news be written by artificial intelligence? Will people be able to tell truth from fiction?
I wonder what the weather will be that day. Sunny in one place, cloudy in another? Something is about to happen in the skies—if only people would look up in expectation! In the unseen realms, the glory of the Lord is gathering, the angels are assembling, and the skies are preparing to part. But most people will be looking down at their phones, addicted to the newest messages or oldest sins.
I wonder what Christians will be doing that day. Will they be as surprised as everyone else when the Rapture occurs? Will they be eager, ready, and waiting?
Can't you see the masses moving about as usual? Millions of people walking around all day on the streets of New York, Tokyo, Mumbai, worried about their money, wondering about their relationships, anxious about their images, following the world stock markets, the latest music, the latest sports scores.
It will be an ordinary day on this globe—until, suddenly, it isn't.
One day soon, the world will face the Great Disappearance!
Billions of people. Gone in a flash more powerful than an atomic burst, yet silent. Invisible! Sudden! Inexplicable!
Try to imagine this extraordinary Moment on planet Earth. Every single follower of Jesus Christ, as well as all those under the age of accountability—all the babies, young children, and mentally disabled—gone in a flash, along with all those who have died in Christ.
Bodies will disappear from their coffins at funeral homes all over the world. Patients will vanish from hospital beds. Babies from their cribs. Children from their classrooms.
Imagine cars flying down the freeway with missing drivers, planes with missing pilots, nuclear submarines with missing commanders, nations with missing leaders, parents with missing children.
In various parts of the world, Christian congregations will be meeting for worship. Suddenly the buildings will be empty—or nearly So—as the churches resume their services in the sky! Soldiers will be missing in action. Emergency responders will find their numbers depleted. Prisons will be partially depopulated, especially those filled with Christians under persecution.
News reports will spread like wildfire, but the Christian press will be strangely silent. There'll be no believers to report the news.
People will frantically search for their loved ones, but phone calls will go to voicemail and texts will be unanswered.
In today's world, just one missing-person case can grip the nation. What about a billion? What will people think? What panic will they feel? What theories will they embrace?
The FBI has been tracking missing-person cases for years. The bureau has a website devoted to it with picture after picture of those whose whereabouts are unknown. These people seemingly just vanished. Many times foul play is involved. In virtually every case families are torn apart with grief, community life is disrupted, and law enforcement is focused on solving the mystery.
The oldest active missing-person case in America involves Marvin Clark, who vanished October 30, 1926, while on his way to visit his daughter in Portland, Oregon. He traveled by bus. He boarded the bus in Tigard, Oregon, but failed to get off at his destination. He simply disappeared. He was in his early seventies at the time, and his case is still open. Authorities are still looking for his remains—if there are any. 1
One of the strangest missing-person cases in Canada involved thirty-two-year-old Granger Taylor of British Columbia. On November 29, 1980, he left a note to his parents saying: "Dear Mother and Father, I have gone away to walk aboard an alien spaceship, as reoccurring dreams assured a 42 month interstellar voyage to explore the vast universe, then return. I am leaving behind all my possessions to you as I will no longer . . . require the use of any." 2
No one has seen Granger since.
For the record, I don't believe he was abducted by aliens, but I can see how the world will be gripped by a thousand conspiracy theories in the aftermath of the coming Rapture. Global panic will help prepare the way for a one-world government, the emergence of an ironfisted ruler, and the onset of the Tribulation.
It will be utter chaos on an unimaginable scale for those left behind.
For most of my life I've been thinking about this very day: the predicted Moment when Jesus will reenter earth's atmosphere for His church. The reason I'm asking you to imagine it is because I've been doing the same for decades. It's hard to get your head around the pandemonium that will engulf our planet when Jesus fulfills His promise to come for His people.
I think it helps us to visualize that day as best we can.
After I graduated from seminary, I became the youth director of a large New Jersey church. It takes special skill to work with teenagers, and I don't mind telling you I was nervous about relating to them and them to me.
It didn't help when the senior pastor told me that my first contact with the group would be at a summer conference where I was to teach them a weeklong study on Bible prophecy. I've never had a more challenging assignment!
Thankfully, someone had given me a copy of a fictitious newspaper designed to show the events and headlines on the day of the Rapture. The headlines said:
MILLIONS OF PEOPLE DISAPPEAR! AIRPLANES CRASH!
CHILDREN VANISH! PANIC IN THE STREETS!
On the first night of the conference, I asked a few kids to play the historic role of newsboys and go throughout the group, hollering "Extra! Extra! Read all about it!" Soon, the teenagers were devouring the paper.
The lead article began: "At 12:05 this morning a telephone operator reported three frantic calls regarding missing relatives. Within fifteen minutes all communications were jammed with similar inquiries. A spot check from around the nation found the same situation in every city. Sobbing husbands sought information about the mysterious disappearance of their wives. One husband reported, 'I turned the light on to ask my wife if she remembered to set the clock, but she was gone. Her bed clothes were there. Her watch was on the floor, but she vanished.' "
Another headline read:
THRONGS IN THE NATION DIE OF HEART ATTACKS
I can tell you those teenagers didn't just sit idly through my talks about prophecy. They wanted to know the details!
This wasn't hypothetical, I told them, but prophetic. The same Bible that describes our Lord Jesus ascending into the sky and disappearing into the clouds also tells us of His imminent, impending return for His people. For reasons I'll explain in this book, we call it the Rapture. It's the resurrection of those who are dead in Christ, immediately followed by the "snatching up" of the final generation of Christians on earth.
Dr. Tim LaHaye pondered this approaching day at length. He said that at the Moment of the Rapture "a million conversations will end mid sentence. A million phones will suddenly go dead. A woman will reach for her husband's hand in the dark, and no one will be there. A man will turn with a laugh to slap a colleague on the back and his hand will move through empty air. A basketball player will make a length-of-floor pass to a teammate streaking down court and find there is no one there to receive it."3
This isn't science fiction, conspiracy theory, or mindless speculation. When Christ comes for His people, it will be in the twinkling of an eye. The trumpet will sound, the Lord will shout with the voice of authority, the dead will rise, and we who are alive will be caught up in the air to meet the Lord in the sky.
Between the resurrected and the raptured, billions of people will exit this planet in an instant. But billions more will be left behind. It will be chaos on our globe but incredible, glorious joy in the skies.
This is the Rapture—the Great Disappearance. I've been studying this in Scripture all my adult life, and now I want to write about it as fully as I can. It's vital to know what the Bible says about this coming day, the next event on God's prophetic agenda for the earth.
I think you'll be fascinated, motivated, and highly encouraged as you study the pages to come. Most of all I hope you'll be well prepared for that day.
It's one thing to try to imagine that day and another to see what the Bible truly says about its who, why, when, where, and how. I believe the Scriptures are clear on this subject, and I want to show you the pertinent passages in God's Word that discuss it. That's because we're not just to imagine it but to anticipate it with all our hearts and look forward to it with all our souls.
Don't put this book down yet. Just turn the page, and let's get started. After all, time is short. I can't wait for you to see what's just ahead. The Moment can come at any moment.
Even now!
1 "Disappearance of Marvin Clark," Wikipedia, accessed May 25, 2023, https://en.wikipedia.org/wiki/Disappearance_of_Marvin_Clark.
2 Tyler Hooper, "B.C.'s Granger Taylor Left a Note Saying He Was Boarding an Alien Spaceship—Then He Disappeared," CBC Docs POV, accessed May 1, 2023, https://www.cbc.ca/cbcdocspov/features/bcs-granger-taylor-left-a-note-saying-he-was-boarding-an-alien-spaceship.
3 Tim LaHaye, The Rapture (Eugene, OR: Harvest House Publishers, 2003), 39.
A Great Day
Think of the best day of your life—when you married your spouse, when you first held your child in your arms, when you accomplished something you had tirelessly worked toward for years.
All of our best days on earth will pale in comparison to the Great Day that is coming. The day when Jesus fulfills His promise to return to His people—and for His people.
There is a day coming when every believer will experience no more pain, shame, or temptation. A day when all evil, sin, and suffering will cease forever and the people of God will live in His presence along with all of the saints who have gone on before us.
It will be a day of hope, a day of excitement, a day of rapture.
That term has come to mean happiness in general—because the Rapture spoken of in Scripture is an event of unbridled joy that will occur on a specific day, at a specific moment that our God already knows. A day when the dead will be raised, never to die again, and the living will be transformed in an instant. Every disease, deformity, and disability will be healed. Every believing family member and friend we've lost will be restored to us. And all of us will live in perfect fellowship with one another and with our God.
Truly, that will be a Great Day.
Ready to hear more about it? Then read on . . .
The Rule of Three
Ever notice how often things come in threes? Gold, silver, and bronze medals. Earth, air, and water. Time, space, and matter. Little pigs, bears (along with their porridge, chairs, and beds), and Musketeers. Our brains love the number three, so it's no surprise that our Trinitarian God would use the number three to get our attention.
Though it is mentioned in other places, God outlines His plan for the Rapture in three main Scripture passages which we'll explore in this chapter.
When John records Jesus' words to His disciples in the Upper Room, he makes note of Jesus telling them that He was going to prepare a place for them—a place where they would be sometime in the future. A place where He would already be, waiting.
Paul told the Corinthian Christians that while not everyone would see death, all believers, including those who had died, would be resurrected and given new, incorruptible bodies, and, therefore, we need not fear death.
And he gave the Church in Thessalonica an even more detailed explanation, declaring that those who had died would not miss Christ's return. In fact, the dead in Christ would rise first and those still alive would join them in the clouds.
Ready to establish a solid foundation for your study of the Rapture? This is where you'll find it.
The Noah Factor
Contrary to children's books and nursery décor, the story of Noah's ark is not a cute tale about animals marching two-by-two. It is a vivid picture of God's judgment, and it is an image that Jesus evoked when speaking to His disciples about what to expect in the Last Days.
Our world today is just like Noah's. Despite warnings, people do not expect judgment. Noah's neighbors did not expect a flood—and neither do yours. Deep down most people, if they give any thought to eternity at all, tend to think they will have a chance at the last minute to say or do the right thing to secure their place in God's Kingdom.
But the Rapture doesn't work that way. It is instant and irreversible.
Just like the ark that Noah was building could have been seen for miles, the warning signs for this generation are all around us. The clouds are gathering. Distant thunder is rumbling. And the door to salvation stands open.
For now.
There will be a day when God shuts that door as securely as He shut the door on the ark, and no amount of knocking, pounding, or pleading will open it.
Have you entered in?
The Return
Have you ever entered your house expecting someone to be there only to find yourself alone? Ever heard your steps echoing loudly in an empty parking garage? In moments when you've found yourself suddenly or unexpectedly alone, did some small part of you wonder . . . did I miss it? Did I miss the Rapture?
Never fear! When Jesus returns for His own, there will be no missing it and no mistaking it. This heavenly rescue mission won't happen in secret. It will happen with fanfare!
In fact, it will be announced for all to hear with three distinct sounds:
With a great shout, Jesus will command the dead to rise.
The voice of the archangel Michael will command his armies of angelic warriors to escort believers skyward.
A reverberating trumpet call will proclaim that God has returned for His people.
For the Christian, these sounds will be welcome, triumphant, and glorious. They will wake the dead and signal that God fulfills His promises.
For the unbeliever, they will be unwelcome, confusing, and terrifying. They will awaken fear as they signal that the Tribulation and judgment they scoff at are imminent.
Discover just what you can expect when the last trumpet blows and the Rapture occurs.
If We Die
No matter how much we try to ignore it or delay it, one way or another, every single person's life on earth will end. Either it will end with death or it will end with the Rapture. While we may wish that we could be the ones to choose just how we will leave this earth, that is not for us to decide. What we can do is see the reality of death in light of the reality of the Rapture.
What if death wasn't scary at all? What if you could face death—whether yours or a loved one's—with complete confidence and true hope that it was not, in fact, the end? That someday what has been lost in death will be restored and even remade into something better, something that can never die again.
Unlike many of us, the Bible does not shy away from talking about death. But it doesn't stop with a life ending. In fact, death is spoken of as a transition from one state to another, from one place to another. Because when we leave this earth, we don't just disappear. There is a part of us left on earth and a part of us that continues on.
Where? How? For how long? These are just some of the questions that you'll find answered here.
The Resurrection
If you're familiar with the story of Easter, you know that in His crucifixion, death, burial, and resurrection, Jesus conquered not only sin and Satan but also death itself. Yet that victory was not for Him alone. It was won for all of His followers.
For the Christian, death is a temporary state—a time when the physical life of the believer is suspended, though their spirit remains secure with their Savior, awaiting resurrection. In fact, it's not even called death without qualifiers.
The New Testament writers referred to the death of believers as "falling asleep." As we know, one who is asleep can be awakened. And when the Rapture occurs, that is exactly what will happen. Followers of Jesus who died before the Rapture will be raised—roused from their sleep—and will be the first to enter into everlasting life.
Resurrection is not a theoretical concept but a physical reality. Just as the caterpillar enters the tomb of its chrysalis as one creature and emerges as another, so the grave is for those who've died in Christ.
If you're afraid of dying—or even thinking about the reality of death—read on to discover how you can be free from anxiety and even look forward to the resurrection of both your own body, should you die before the Rapture, and all those you have already lost.
The Mysteries
Who doesn't enjoy a good mystery? We humans love to follow the clues, put the pieces together, and see if we can figure out the ending before we get there. Not much is more satisfying than to be able to say, "I saw that coming," or, "I knew it all along."
The Bible—and especially the New Testament—is full of mysteries, but they're not like the whodunits you may be used to. They are not problems to be solved at all. The mysteries we find in Scripture are the things that God has concealed and chooses to reveal at the right time in His cosmic plan.
In fact, the whole story of the Scripture is God slowly revealing more and more of His truth to His people. Why? So we'll be prepared, so we'll understand His character more deeply, and so we can show others the truth.
In this fascinating chapter, we'll explore five mysteries of the New Testament:
The seven stars and the seven lampstands of Revelation
The inclusion of non-Jews in God's redemptive plan
The indwelling of the Messiah in each of His followers
The Church as the Bride of Christ
The mystery of the Rapture
We may not understand all of God's mysteries fully, but we can see some things coming—and if we make it a practice to read our Bibles and pray for wisdom, there are some we may find we knew all along.
The Extreme Makeover
There is no escaping aging. No matter how careful we are about nutrition, no matter how fanatical we are about our exercise regime, no amount of sit-ups, skin peels, or superfoods can halt the process of our bodies breaking down. In a world where disease and dementia ravage our bodies and minds, it is comforting to remember that when Christ comes again for His own, we will receive new bodies.
What an incredible promise! Yet we have so many questions . . .
What will these new bodies look like?
Are our new bodies susceptible to illness or injury?
Will people all look the same? Or will we look like we did in life—only better?
Will the people we knew in life recognize us?
Will we be stronger, faster, or more dexterous than we were in life?
Will we be able to fly, pass through walls, or be transported instantly from one place to another?
Will it be possible to die again?
Whether the idea of a brand new you is exciting or a little scary, this chapter will answer your questions, calm your fears, and maybe have you looking forward even more to that future day of redemption.
The Rapture
The Rapture has been the subject of countless theories, articles, books, and movies over the past century, but how much of what we read and see in popular culture is rooted in God's Word? What does the Bible actually say about this future event when the believers alive on earth will be caught up into the clouds?
If you've ever found yourself wondering . . .
When will the Rapture take place?
Will there be any warning before the Rapture?
Who will be taken?
Will it be scary? Exciting?
Will it happen instantly?
Will people simply disappear, or will those left on earth be able to watch them ascend into the sky?
What if I'm inside a building or driving a car when it happens?
Who will be left behind?
What will happen afterward?
Why take the believers out of the world at all?
. . . it's time to stop guessing and start looking into what God has explicitly told us in Scripture. Because the answers to our questions aren't found in movies or social media posts or conspiracy theories. They're found in God's Word.
Five Other Raptures
You may be at least somewhat familiar with the Rapture of the Church in the Last Days. But did you know there are five other raptures mentioned in Scripture?
This may be surprising, but when you think about it, of course God would give us evidence of His ability to fulfill His promises. We don't need to blindly hope He can do what He says He will—we need only to look to Scripture for reassurance that our God is all-loving, all-powerful, and mighty to save.
So who are these five people? Why did God remove them from the earth? Are they all still with Him right now?
It is clear from the Bible that Enoch, Elijah, Jesus, and Paul all experienced a "divine disappearance" and that there are two individuals who will appear during the Tribulation who will as well.
Enoch and Elijah were both taken up to heaven by God before their deaths. Jesus ascended to the right hand of the Father forty days after He rose from the dead. Paul describes a time when he was "caught up" into God's presence using the same word he uses to describe the Rapture. And in the book of Revelation, we meet the two witnesses who will appear on earth during the second half of the Tribulation. These men will be killed by the Antichrist, raised back to life by God, and taken up into heaven.
Those are the basics. Now for the details . . .
Who Gets Raptured?
It's unpopular, even dangerous, in our times to suggest that not everyone will go to heaven after they die. People don't like being excluded from things, and they don't like being told there is only one way to be saved. Saved from what? Judgment and eternal separation from God in hell. To even suggest that there is a hell is offensive—including to some who call themselves Christians! But the Scriptures are clear—not everyone will experience the bliss of life everlasting with our Heavenly Father.
In the same way, not everyone who is alive at the time of the Rapture will be caught up in the clouds. Some people will be left behind. But who? And why?
In our accommodating age, when the highest good is tolerance and the truth is whatever people want it to be, it can be difficult to articulate, share, and even hold onto the exclusive claims of Christianity. But if we love our neighbors, we won't water down the message of salvation through Christ alone.
If you've had trouble understanding or explaining why it is that some will enter paradise and some will enter judgment, this chapter will show you the factual, logical, and critical reasons behind God's restrictions.
The Reunion
Probably all of us have imagined the moment we will see someone we have lost waiting for us in heaven—a mother or father, a sister or brother, a beloved child, a friend that was closer than a brother.
Now imagine something . . . bigger. Think about seeing people from your church family. How about the saints of times past or those from distant lands, people you never even got a chance to know during your time on earth?
All of those people—and more—will be in God's presence after the Rapture. Every believer, from every continent, every era, every tongue, tribe, and nation will finally be together in one huge family reunion!
But even before that, God has other reunions scheduled on His calendar. During the Rapture, three incredible reunions will take place. The bodies and souls of believers who have died will be reunited, never again to die. The dead will be reunited with the living, never again to be separated. Believers will be united with Jesus, not just through the work of the Holy Spirit, but face-to-face. Perhaps most incredible? We'll be like Him.
Are you excited about attending the largest family reunion in history? Read on to discover just how amazing the reunion will be.
The Rapture Effect
It may be entertaining to speculate on the particulars of the Rapture—when it will happen and the state of the world after it does—but the reason Jesus told His followers about the coming age was not so we could wax philosophical about cosmic what-ifs. It was so that we could be prepared to meet the challenges of our present reality as well as be fit for the future.
That's the Rapture Effect, specific ways our expectation of the Lord coming back in the future affects us now. The Rapture Effect helps us endure the difficulties of disease and death. It gives us strength to face trials and to comfort one another in the midst of them. It helps us keep our eyes on Christ rather than chasing after the things of this world. It assures us that we will not always struggle with temptation and sin but that our sanctification will be brought to perfect completion. And it helps us determine if we are truly ready to stand before our God in confidence that we are His.
When the Rapture occurs, there will be no time to get ready. We must already belong, body and soul, to our Lord and Savior Jesus Christ. We must be pursuing holiness rather than our own glory and comfort.
Do you long for the day of His return? Is it something you don't think much about? Is it a subject you'd rather avoid?
Discover why the Rapture should feel like good news that not only prepares us for the future but also enables us to live faithfully in the present.
Will Children Be Raptured?
The question of whether you will be caught up in the clouds should the Rapture occur in your lifetime may be decided. If you believe in Jesus, you will be among those saved out of this world before the Tribulation. But what of the young kids in your life? Your children, grandchildren, nieces, and nephews? That sweet little girl who lives down the street? The boy who just figured out how fun it is to splash in puddles after the rain?
What if they are too young to make a decision about eternity when Christ comes back? How can we feel as secure about their fate as we do about ours?
The Bible is clear that God's love for all He has created extends to the young child, the infant, the baby yet unborn. Those who cannot discern right from wrong, whose minds have not developed enough to understand sin, repentance, grace, and forgiveness, are not held accountable for errors made in ignorance. As Jesus welcomed the little children during His earthy ministry, so He will open His arms to them in heaven.
We can indeed be confident that God will include young children in the Rapture, and we know this because of His character, His compassion, the condition He has set forth for salvation, and a powerful example shared in Scripture.
Looking for assurance? Read on.
Ashley Irwin was slightly amused and slightly alarmed when her young son, Wyatt, asked her to pull down his Marvel-themed Duffel bag. "I've got a big trip tomorrow," he said.
At first, Ashley thought her son was talking about church, since this all took place on a Saturday night. But Wyatt had a bigger goal in mind—a higher destination.
"I'm going to heaven," he told his mom.
In that moment, Ashley understood. Her husband, Tyler, had passed away almost two years before. Wyatt was planning a trip to visit his dad. Asking no more questions, Ashley handed the duffel to her son and allowed him to pack in private.
Later, when the boy was asleep, she looked through the bag and found a wonderful assortment of supplies. First were superhero masks and capes. Then a whistle. Then two baseball gloves and a ball. A collection of foam darts. And two wallets—one belonging to Wyatt and the other to his dad. And Wyatt's wallet was stuffed with family photos.
Last of all, Ashley found a bottle of her husband's cologne tucked deep inside Wyatt's shoe. 1
I don't know if I've heard anything more touching than a boy packing his bag—with two gloves, not one—to meet his father on a trip to heaven. No matter how long I live, I'm confident I will never plumb the depth of a child's imagination, nor of a child's faith.
But Wyatt's desire to see his father in heaven raises an interesting and important connection with the subject of this book. Namely, what will happen to young children on the day of the Rapture? What will happen to those little ones who are too young to make a decision about eternity when eternity crashes into our world? Does the Bible offer any clarity for parents and grandparents—any hope?
Yes. What happens to children when they die is the key to understanding what will happen to them should they be living on earth when the Rapture takes place.
Thankfully, Scripture gives us four solid reasons for believing that children who die—and children who are living when the Rapture occurs—will go straight to heaven.
The Character of God
The Bible is full of information about the nature of God—His character, personality, and attributes. Scripture calls Him our Father, and that ought to tell us something. He isn't simply a distant force in the universe. He is, as Jesus put it, "our Father in heaven" (Matt. 6:9).
There's a tender passage describing God's fathering love in Deuteronomy 1:29–31: "Do not be terrified, or afraid of them. The Lord your God, who goes before you, He will fight for you, according to all He did for you in Egypt before your eyes, and in the wilderness where you saw how the Lord your God carried you, as a man carries his son, in all the way that you went until you came to this place."
God is full of compassion, tenderness, and mercy. He carries us through tough patches like a father carrying his son. Psalm 145:9 says, "The Lord is good to all, and His tender mercies are over all His works."
If God is good to all, that would surely include infants; and if His tender mercies are over all His works, that would certainly include children. He knows, as we do, that babies cannot understand the witness of God, either in creation or in Scripture. He knows that little children cannot comprehend the truth of the gospel. Yet God loves them deeply. He loves the children, and He delights in the babies He has created. He loves the preborn and the newborn. He loves the infant and the toddler.
The word children appears more than fifty times in the Gospels alone. The Bible teaches that God knows and loves children with special tender care. Furthermore, according to Scripture, life begins from the moment of conception. Accordingly, God knows and loves the unborn baby, even in the womb.
The psalmist wrote,
For you formed my inward parts; You covered me in my Mother's womb. I will praise You, for I am fearfully and wonderfully made. . . . Your eyes saw my substance, being yet unformed. And in Your book they all were written, the days fashioned for me, when as yet there were none of them. How precious also are Your thoughts to me, O God! How great is the sum of them! (Ps. 139:13–17)
On a number of occasions God refers to these little ones as "innocents" (Jer. 2:34; 19:4). That does not mean children are "sinless." Instead, they are not yet responsible for their sins in the same way as those whose sins are willful and premeditated. And God understands the difference.
The character of God lays the foundation for the realization that children who cannot understand the gospel are enveloped within the grace and mercy of our Lord. On them, God has a tender heart. On them, His compassion reigns.
The Condition for Salvation
There's another reason why children go straight to heaven when they die—and why they will be raptured into Jesus' arms if they are living when He comes back. This second reason has to do with the condition for salvation.
Let's ask this question: "What must a person do to be lost?"
Answer: They must refuse the free offer of God's saving grace.
Children too young to know and understand the gospel cannot willfully reject it. As John MacArthur wrote: "Little children have no record of unbelief or evil works, and therefore, there is no basis for their deserving an eternity apart from God. . . . They are graciously and sovereignly saved by God as part of the atoning work of Christ Jesus."2
Infants are shielded by the blood of Him who loves all the little children of the world and who is not willing for even one of them to perish.
The Compassion of the Savior
When we read the stories of Jesus in the Gospels, we discover that our Lord had an incredible love for children, and He demonstrated that love on many occasions. One example is so important that it is recorded by Matthew, Mark, and Luke. Here is Matthew's account: "Then little children were brought to Him that He might put His hands on them and pray, but the disciples rebuked them. But Jesus said, 'Let the little children come to Me, and do not forbid them; for of such is the kingdom of heaven' " (Matt. 19:13–14; see also Mark 10:13–14 and Luke 18:15–16).
Additionally, we have a wonderful passage in Matthew's gospel that is as definitive as any verse in the Bible on the eternal love that Jesus has for children: "Even so it is not the will of your Father who is in heaven that one of these little ones should perish" (18:14).
This is a good place for me to deal with the subject of children who perish before they are even born. What about babies that are never born because of miscarriages or abortions? Will they be present with God in heaven?
Yes. Our conviction about this is based on the biblical belief that a child is a person from the moment of conception. Since that is true, all preborn babies who perish—whether through miscarriage, abortion, or tragic accidents—go straight to heaven.
J. Vernon McGee wrote, "I believe with all my heart that God will raise the little ones such that the mother's arms who have ached for them will have the opportunity of holding them. The father's hand which never held the little hand will be given the privilege. I believe that little ones will grow up in heaven in the care of their earthly parents if they are saved."3
If you have had an abortion, I want to tell you that God knows how to pour His forgiveness and healing into your life through the merits of Christ. Abortion is not the unpardonable sin. God not only forgives you; He goes far beyond that. Because of His mercy, that little one now lost will be waiting for you in heaven, and you will enjoy an eternity of loving fellowship with that precious child.
Jesus loves you, and He loves every child from conception. In fact, He loves us from before time began.
The Child of David
The pages of the Old Testament tell the sordid story of King David's adultery with Bathsheba and his conspiracy to have her husband killed. For a year after those foul deeds, David had this sin in his heart, but finally the Lord sent the prophet Nathan to confront him. Nathan predicted that the child conceived by David and Bathsheba would be taken away in death. When the child got sick, David pleaded with God for the child's life. He fasted and lay all night on the ground. The child was sick for seven days before he finally died.
When David found out that the child had died, he did something that seemed very strange at the time. "So David arose from the ground, washed and anointed himself, and changed his clothes; and he went into the house of the Lord and worshiped" (2 Sam. 12:20).
If you are confused by David's actions, you're not alone.
"Then his servants said to him, 'What is this that you have done? You fasted and wept for the child while he was alive, but when the child died, you arose and ate food' " (v. 21).
David's answer to his questioning servants has brought peace to many grieving parents. Here is what he said: "While the child was alive, I fasted and wept; for I said, 'Who can tell whether the Lord will be gracious to me, that the child may live?' But now he is dead; why should I fast? Can I bring him back again? I shall go to him, but he shall not return to me" (vv. 22–23). The last sentence in that passage—2 Samuel 12:23—is arguably the greatest sentence in the Bible on the subject of what happens to children when they die. David's hope at that moment resided with eternity in heaven. He knew he would see his child again. He said in essence, "I cannot bring the child back, but one day I will go where my child is, and we will be reunited."
David wasn't talking about being united with his child in death, because the attitude behind his words was one of hope and cheer. It was the thought of an eternal reunion that buoyed him. Where did he think the reunion would be? Not in the grave. Not in hell. David was anticipating heaven! He expressed the belief that his baby had gone before him to that blessed place, and the idea of meeting his child in heaven so encouraged David that he quit weeping and fasting, dressed himself, and went out to meet with people.
David knew this truth: when little ones die or the Rapture happens before they understand the gospel, they go straight to heaven.
There was a family whose baby boy had died. Their little girl came to the mother and asked her where her baby brother had gone. "To be with Jesus," answered the mother.
A few days later the mother was visiting a friend. "I am so grieved to have lost my baby," she told her. The little girl, overhearing the remark, came to her mother and said, "Mama, is something lost when you know where it is?"
"No, of course not," replied the mother.
"Well, how can a baby be lost when he has gone to be with Jesus?"
Isn't that a wonderful truth to remember? If we know where they are, they're not lost. We're just waiting for the time when we will be reunited in the future.
1 Genny Glassman, "TikTok Mom Sobs After Seeing What Her Son Packed for His Trip to 'Heaven' to Visit His Dad," Café Mom, February 3, 2022, https://cafemom.com/parenting/tiktok-son-packed-for-his-trip-to-heaven.
2 John MacArthur, Safe in the Arms of God (Nashville, TN: Thomas Nelson, 2003), 81.
3 Quoted by Woodrow Kroll, "Is My Child in Heaven?" (Lincoln, NE: Back to the Bible, 1996).
Live Like You Were Dying
By this time, you probably have a handle on the "what" of the Rapture. But you may still be wondering: why? Why is this part of God's plan for His Church? Why does it matter that Christians know about it? If it's some future event that I have no control over, does it really have any bearing on how I live my life today?
In a word, yes.
Just as the reality of death should compel us to value life and make the most of our time here, the Rapture should make us want to do that and more. Knowing that at any moment we could be taken up into heaven, leaving many of the people we know behind, motivates us to . . .
Live in expectation
Cast off sin
Resist temptation
Abide in Christ
Serve joyfully
Share the Gospel
And more
There are things that we want to be found doing (and not found doing) when our Lord returns, which means our future hope has an impact on our daily lives. Discover all the ways the reality of the Rapture changes your everyday life—for good!
What's Up With Heaven?
Whether we get there through the door of death or through the thrill of the Rapture, the believer's ultimate destination is the same—the heavenly throne room of God where we will finally see our Savior face-to-face.
But other than that, what else will we find there? What will heaven be like? And why should we desire it?
Far from the popular culture's conception of heaven as a collection of clouds and disembodied souls playing harps (or merely a blissful state of mind), heaven is a real place populated with real people—namely all the saints that have proceeded us in death. It's not just an idea or a concept. It's where our true citizenship lies, where our inheritance as children of God and the results of our investment into the work of God await us. It is an intimate place, full of family, fellowship, and worship unhindered by sin or selfishness.
All of this and more awaits us—but only if we have made our reservation.
So where do you stand? Is your name written in the Lamb's Book of Life? Or are you hoping to explain yourself to the guy at the door—maybe slip him a crisp twenty to sweeten the deal?
There's only one way to claim your place at the table. Read on to discover how—and to see what you'll be missing if you don't.
Mindful of Heaven
If you're a believer, you know that heaven awaits you when this life ends. Perhaps the thought of heaven brings you comfort when a loved one dies or when you are dealing with a chronic illness or a particularly difficult season of life. But it's likely that you think a lot less about heaven than you do about earthly things. After all, there is so much to do and to see and to contend with here on earth, who has time to think about heaven? And what good would it do anyway?
Much more than you know.
The apostles had a lot to say about how our hope of heaven affects our lives on earth. When we remember our ultimate destination, it changes how we think about how we are using our time, how we are raising our children, and the kind of attitudes we have about both pleasurable and painful experiences. It gives us something to look forward to and to plan for, like a highly anticipated vacation. It reminds us of our purpose on this earth—to glorify God, to use our gifts and fulfill our callings, and to share our hope in Christ with others. It allows us to be patient in suffering, courageous in difficulty, and diligent in doing the work that God has laid out for us.
If you haven't thought much about what it means that heaven awaits you, now is the time. You'll be amazed at the difference it makes in your life and heart each and every day.
The Tribulation
The Rapture signals the beginning of the Tribulation, but what exactly is the Tribulation and what will life be like at that time?
The Scriptures describe the Tribulation as a seven-year period of unprecedented violence, famine, war, natural disasters, persecutions, plagues, and social upheaval for those left on the earth after believers are taken up to be with the Lord.
In the midst of this turmoil, a political despot—the Antichrist—such as the world has never seen will rise to power and crush anyone who opposes him. Oppressive laws will demand complete allegiance to his evil government, and all resistance will be severely punished.
Tyranny, devastation, chaos, and suffering. It will be hell on earth with no escape and no relief. But to what end?
God will use the Tribulation to accomplish His purposes. Through it He will purify His people Israel, punish unrepentant sinners, and offer those on earth a powerful picture of the actual hell that awaits them after death if they do not heed the message of the Gospel, potentially producing the greatest harvest yet for the Kingdom.
Read on for details of what the future holds for those who are not secure in the Father's everlasting arms, and may it propel you either to consider the grim reality that awaits those who reject the free gift of salvation through Jesus Christ—or to greater devotion to the God who has saved you from the wrath to come.
Salvation in the Tribulation
When we consider the suddenness with which Christ will return to claim His own and all those people left behind to face tribulation and judgment, we rightly feel a mixture of relief and horror. Relief that we can be confident if we belong to Christ. Horror as we consider friends, family, and even strangers being lost forever. We may wonder—is there still time to save?
To that question, God answers, Yes. Because even though the Church will be removed from the earth, the Gospel will remain in four specific streams that will bring living water to the parched masses:
The preaching of the 144,000 evangelists
The prophesying of the two witnesses
The proclamation of an angel
The presence of the Bible and biblical books, films, webpages, and other media
Our God is the God of justice, yes. But He is also the God of Grace. So it makes sense that He would make a way for everyone left on earth to hear the Good News so that everyone has a chance to believe.
Even so, becoming a follower of Jesus during the Tribulation will not be easy . . . and there will be a time at which the door on salvation closes—forever.
Read on to discover when.
At Any Moment
When something is imminent, it can happen at any moment. This does not necessarily mean it will happen in the next moment, the next year, or even the next century, but it does mean that it can happen at any of those times. Nothing else needs to happen before the imminent thing can happen. The stage is set and all is in place and it will happen—guaranteed.
One such event? You guessed it. The Rapture.
The Rapture could happen at any moment, and it will happen without warning.
At any moment, Christ could return for His Church, which means that we must be ready to leave this earthly life at any moment.
And while we wait with eager expectation for our Lord's return, we must be about His business: renouncing and repenting of our sin, remaining steadfast in a changeable culture, not neglecting to gather with the saints at church and in celebration of the Lord's Supper, and sharing the Gospel so that we can take as many of our loved ones along with us as possible.
Is your family ready? Are your friends, neighbors, and coworkers ready? Most importantly, are you ready?
Why the Delay?
When Jesus Christ ascended into heaven after His resurrection, He told His disciples that He would be returning. Soon. The first followers of Jesus expected Him to return in their lifetime. Over the centuries, many people have expected the same. Some have even attempted to predict the year or sometimes the very day of His arrival.
So far, everyone has been wrong.
Nearly two thousand years after Jesus said He would return, we are still waiting. So you may be tempted to ask, why the delay? Why hasn't He returned for His Church? Why does He allow injustice and suffering and sin to continue? Why hasn't our Savior come back for us?
You may even be tempted to doubt. It's been so long . . . maybe we misinterpreted His words? Maybe it's a sign that we were wrong about other things as well.
It's frustrating to wait. It tries our patience and our confidence. But God has not forgotten His promises, and He has His reasons for delaying His return—and some of them may surprise you. In fact, you might be one of those reasons.
Huh?
Yep, you read that right. To find out more, don't delay. Turn the page and discover what God is waiting for.
Delivered Before Destruction
Reading the book of Revelation for the first time can be a shock, even for believers. John's vision makes it clear that God's final judgment on humankind will be thorough, terrifying, and unescapable. Thankfully, our God is just, and He will not allow His children to undergo the punishment He has reserved for the wicked.
How do we know? Because of who God has revealed Himself to be!
Throughout the Old Testament there are many examples of God exacting judgment on evildoers. And there are just as many stories of Him rescuing His people from that judgment.
Noah and his family were rescued from a flood that killed every living thing on earth. Lot and his family were rescued from the destruction of the wicked cities of Sodom and Gomorrah. An entire book of the Bible—Exodus—is devoted to telling the story of God rescuing His chosen people from the plagues that befell Egypt. Rahab the prostitute was rescued from Jericho before that city fell to God's judgment because she feared the Lord and aided His spies. Daniel was rescued from the mouths of lions. Shadrach, Meshach, and Abednego were rescued from the fiery furnace.
In the same way, God will rescue His Church by taking us away before the Tribulation.
Want more assurance? Read on.
Kept From the Hour
The Scriptures describe the Tribulation as a seven-year period of widespread unrest, war, pestilence, persecution, natural disasters, and political oppression like nothing that has ever been seen or imagined. Reading about all that the world will undergo, you may wonder—will God save His followers from experiencing this time of strife? Or will we have to endure it for a time? Does God mean to use it to test and refine us, weeding out the weak in faith? Or will He spare us from it in His mercy?
In this, as well as in many other instances, good and learned people disagree. In fact, there are several views on whether God's people will have to endure the Tribulation, either in part or in whole, or escape it altogether.
In this chapter, you'll dive into the evidence for four of these views—pre-tribulation, post-tribulation, mid-tribulation, and pre-wrath—and see why Dr. David Jeremiah believes firmly that the pre-tribulation view is the correct one.
Backed by plenty of verses from Scripture and decades of teachings, Dr. Jeremiah offers a compelling argument that God will spare His children from experiencing the "hour of trial which shall come upon the whole world" (Revelation 3:10).
Dead Silence
Sometimes silence speaks louder than words.
For millennia, the Church has been about the business of proclaiming the Word of God to a desperate world. Through preaching on ordinary Sunday mornings to leading great revivals to talking one on one with neighbors and friends, Christians have been spreading the word about Jesus since the first century.
But there will come a time in the future when the Church will go silent. When the message that has been proclaimed in the hope that others will come to salvation will no longer be preached. Because the Church itself will be gone—disappeared in an instant, leaving behind centuries of written and spoken testimony to the love, mercy, and power of God.
It's time to dive deep into the book of Revelation to discover what Jesus has to say to His Church on earth—and why He suddenly has nothing more to say to them after the third chapter. What does it mean that the Church is given no instruction or encouragement as John lays out his terrifying vision of future events? Are we going to be left to fend for ourselves as the world crumbles around us?
Or is this silence a powerful clue to a very different kind of future?
Rapture and Return
It's clear from reading the Gospels that there were many people in Jesus's day who were expecting a different kind of Messiah—one who would save the Jews from their Roman occupiers and restore Israel as an earthly kingdom. Even His own disciples thought this would be the case. But Christ's first coming wasn't about restoring political power to the Jewish people. It was much bigger than that.
Just as God's people were sometimes confused about how prophecy would be fulfilled in the first century, we sometimes get things muddled as well. After all, prophecies about future events are often couched in apocalyptic language and symbols we may not understand.
One of the biggest questions we have about the future is this: Will the Rapture and the Second Coming of Christ happen at the same time? Or are these two distinct events?
And, if we're honest, we have lots more questions! What does it mean for believers if these two events don't happen at the same time? Why does it matter that I understand this at all? What difference could it make in my life and my witness?
In this chapter, we'll dig deep into the Scriptures to unearth the answers.
Signs of the Second Coming
Street signs tell us what's coming when we're driving down the highway. They warn of hazards, help us proceed safely, and show us how far we have yet to go before our exit. In the same way, there are signs along the road of human and divine history that are meant to guide us through a dangerous world to our ultimate destination with God.
But how do we determine what's a sign from God and what isn't? What if we don't read the signs right? After all, so many seem to have gotten them wrong!
Just as signs on earth are useful to us only if they convey clear information, we can depend on our God to give us trustworthy direction when it comes to the Second Coming of our Savior. He has done so in His Word. These signs are not for the special few to interpret—they are meant for everyone.
While these signs are overwhelmingly negative—increased violence, disease, famine, deception, and apostasy—the believer can take hope, knowing that they are but a prelude to our God gathering His own to His side. These signs help us prepare our hearts for the consummation of our faith and light a fire inside us to share the Gospel with our unbelieving friends, family, and neighbors so that they might be saved alongside us.
Want to be ready for the Rapture and the Second Coming? It's time to study the signs of the times.
The Second Coming
Christians believe that, just as He said He would, Jesus will return to earth. But we know far more about His first coming—the Incarnation—than we do about His Second Coming, even though it is the Second Coming that gets the most attention in the Scriptures!
The way Jesus will arrive for the second time is not like the way He arrived the first time. When we celebrate the Incarnation at Christmas, we marvel at the quietness surrounding such a momentous event as God coming down in human form to the world He made. We wonder about His choice of an unwed teen girl as a mother, a backwoods village as a hometown, dirty shepherds as His emissaries.
But Christ's Second Coming will not be quiet. It will not be secret. It will not be humble and mild and under cover of darkness. It will not be as a helpless baby.
That's all in the realm of history. The Second Coming is firmly in the realm of prophecy—what will happen in the future.
So what will it be like? Why is the Second Coming necessary? What will Christ do when He returns to earth?
Join Dr. David Jeremiah in a dive into the prophecies of both the Old Testament and the New Testament to find out what God's people are expecting when Jesus Christ comes again to judge the world and establish His reign over all.
Shock and Awe
Looking back through the annals of history, one can see many displays of overwhelming military might. From the Persians and the Romans to the Ottomans and the Mongols to the great struggle of the Axis and Allied powers during World War II, there has been no shortage of weapons forged and blood shed as humankind has sought to conquer or avoid being conquered.
But all of the iron, bronze, and steel, all of the war horses, chariots, and tanks, all of the spears, arrows, bullets, and bombs ever assembled by human hands will appear as toy trucks and sparklers compared to the unsurpassed glory and might of Christ when He returns in splendor to end the Tribulation and pronounce His final judgment on this world.
If you're a believer, you will not feel the terrible wrath of God because you'll be safe in heaven, far from the events unfolding on earth. But knowing what will be happening to those left behind is important. Not only does it assure us that justice will be satisfied and the enemies of God will be punished, it also reminds us of the awful fate that awaits those who do not believe, which should motivate us all the more to share the Good News with those whom God has placed in our path.
So what exactly does divine shock and awe look like? Read on.
The Final Invitation
While some might say that Christianity is a religion of exclusive elitists who seem to take pleasure in telling people they're going to hell, nothing could be further from the truth. God has opened wide the door of salvation, and He does not desire that sinners die but that they would repent and live.
Yes, there is one way to be saved—one Lord, one faith, one baptism for the forgiveness of sins—but that way is open to every person on earth . . . for a time.
One day the door will shut. The chance to be saved, to be counted among the saints, will be past. And whatever conclusion a person has come to about the work and person of Jesus Christ will be their final decision. For some, that time comes on the day they die. For those living in the Last Days, that time will come at the Rapture.
The only thing is that you don't know the day you will die and you don't know the day of the Rapture. So you never know what day the door will shut.
But it will shut. Finally and irrevocably.
So what will your answer be? If you're still not sure, it is imperative that you read on. Your eternal life depends on it.
Why Study Prophecy?
Would it surprise you to learn that 94 percent of the books in the Bible include prophecy? Or that there are twice as many prophecies about Christ's Second Coming than there are about His first?
Yet we are apt to ignore the prophetic parts of Scripture in favor of more "practical" passages about living the Christian life. Perhaps we fall into the errors of thinking either that the events foretold have mostly already come to pass or that the ones that are yet to occur will happen with or without our assistance, so why bother worrying about them?
But prophecy is about so much more than just predicting future events. In this chapter, you'll discover the marvelous ways that prophecy:
Proves God's sovereignty
Promotes the truthfulness and integrity of the Bible
Protects us from falling prey to false teaching
Prepares us to face the future
Provides guidance for our everyday lives
and more
Prophetic passages of Scripture can bolster our faith, help us trust God and His Word, and yes, even give us practical help in living the Christian life. This chapter will show you how.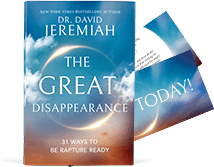 The Great Disappearance
With a Gift of Any Amount
A hardcover copy of The Great Disappearance
The Perhaps Today! bookmark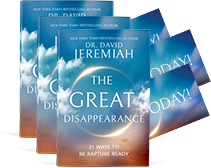 The Great Disappearance Share Pack
With a Gift of $100 or more
Three copies of The Great Disappearance
Three copies of The Perhaps Today! bookmark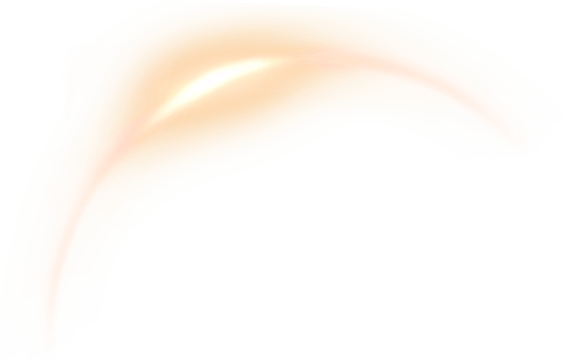 Bringing People to Jesus
Over the course of my 40 years of ministry, we have consistently seen that instruction on the topic of Bible prophecy brings more people to Jesus than any other subject I teach.
- Dr. David Jeremiah