From Dr. David Jeremiah
Tour the Land of the Bible with Dr. David Jeremiah
After leading several trips to the land of the Bible, Israel has become one of my favorite places on earth. Donna and I are excited to return for another Turning Point Israel tour, March 19-29, 2019.
We'll visit historical places like:
Gethsemane
The Sea of Galilee
The Mount of Beatitudes
And more
I'll guide you through these sacred sites and others, teaching God's Word as we retrace our Savior's steps. Imagine seeing the same landscape Jesus saw, being baptized in the Jordan River, or singing at the Garden Tomb in Jerusalem.
These life experiences will change you forever.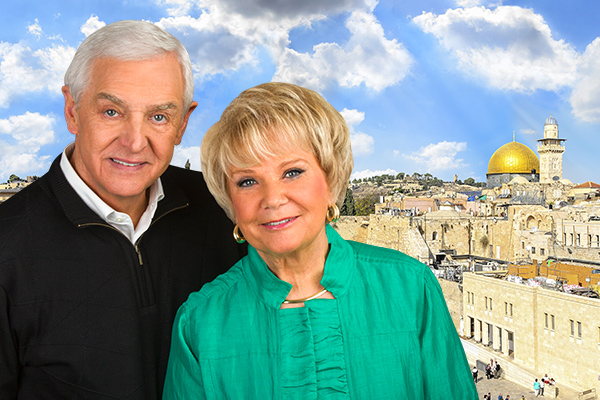 David Jeremiah Presents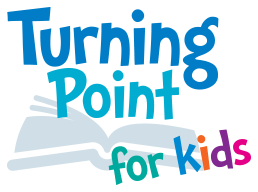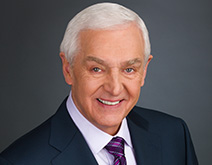 For more than three decades, Turning Point Ministries has been honored to provide the world with solid, Bible-based teaching. Our vision has always been to reach as many people as possible with the truth of God's Word, and now we have taken that goal a step further—a step toward the next generation. I want to make that choice as clear as possible for the next generation by bringing them these resources through Turning Point Ministries. I believe our children deserve Bible Strong teaching that shows them just what an adventure following God can be!

Airship Genesis About/Mission:
Take your child or grandchild on an unforgettable journey that will get them excited about the Word of God . . . with Airship Genesis: Legendary Bible Adventure!
One of the prayer requests we hear most often from our ministry partners is that their children and grandchildren would find salvation and follow the Word of God. It's clear—there is a need for solid Bible teaching for the next generation. Airship Genesis: Legendary Bible Adventure allows us to share Bible Strong teaching with children in an engaging and exciting way. Through the Airship Genesis Kids Study Bible, books, audio series, and online resources, our greatest hope and prayer is that we reach children with the Good News, help them make a decision to accept Christ as their personal Savior, and demonstrate the excitement and adventure that comes from a life following God.
Furthermore, this can't be our journey alone—it involves you! That's why every resource from Airship Genesis is designed with the family in mind. We want children, parents, and grandparents alike to be involved in this adventure, generating and strengthening Christ-centered relationships built on the Word of God.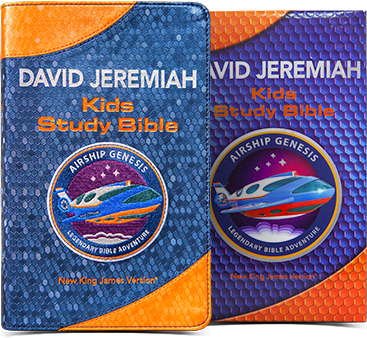 Airship Genesis: Legendary Bible Adventure Kids Study Bible
Go on an unforgettable journey through God's Word with the Airship Genesis: Legendary Bible Adventure Kids Study Bible. The Genesis Exploration Squad will guide you through an enormous amount of study content, set beside the full biblical text, as you discover truths from Scripture and find real-life application for children in today's world.
Packed with study content, specifically written for kids from trusted Bible teacher Dr. David Jeremiah, this Bible is one of the most robust and engaging Bibles for today's young generation.
Airship Genesis: Legendary Bible Adventures Audio Series
Stay tuned to AirshipGenesis.com for a new episode of the Airship Genesis: Legendary Bible Adventures audio series and Bible study content—every month!
Join the five young explorers of the Genesis Exploration Squad as they travel back in time aboard the Airship Genesis to the Bible stories of the past. The Scripture comes alive for your child along with the Genesis Exploration Squad as they witness the incredible power of God and the amazing stories of the Bible's greatest characters.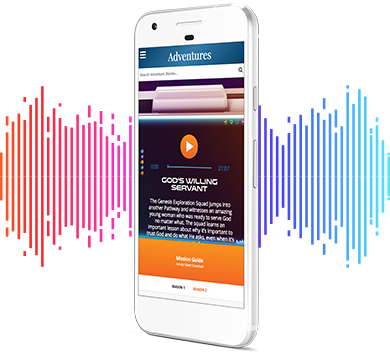 Airship Genesis Bible Strong Resources
Airship Genesis has a number of resources focused on providing the trusted Bible teaching for which Dr. David Jeremiah is known, with the creative excellence to engage the young ones in your life.
Airship Genesis: Pathway to Jesus Mobile Game
The Genesis Exploration Squad has been lost in the middle of a Pathway to the past! Discover where in the past they ended up, fix the Airship Genesis, and reunite the squad.
Solve 40 puzzles across 8 missions.
Fix the Airship Genesis to unlock new abilities.
Experience major events in the life of Jesus.
Learn lessons from the Bible along with the members of the squad.
Uncover hidden Legendary Artifacts.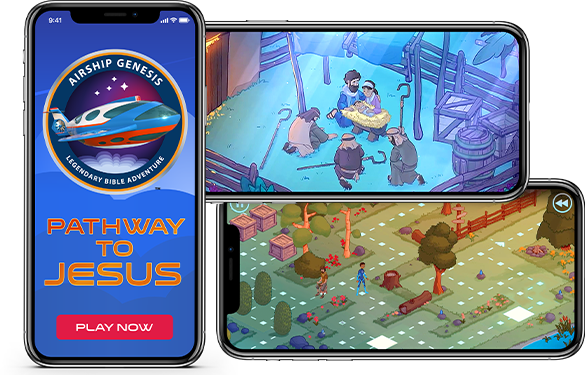 Airship Genesis: The Secrets of Rocket Cove Book
In Airship Genesis: The Secrets of Rocket Cove, a mysterious clue left behind by a famous inventor from the past leads the Genesis Exploration Squad on an adventure around their hometown of Rocket Cove. As the squad races along a new kind of pathway to solve the secrets of Rocket Cove, they find in themselves eight qualities that God gives all His children: diligence, virtue, knowledge, self-control, perseverance, godliness, brotherly kindness, and love. When the squad puts these into action, they find a treasure more valuable than anything lying hidden in Rocket Cove.
Discovery: Understanding the 66 Books of the Bible for Kids!
Take your kids or grandkids on a high-velocity journey through the Bible, as they learn about every one of the books in God's Word with Discovery: Understanding the 66 Books of the Bible for Kids—new from David Jeremiah and Airship Genesis.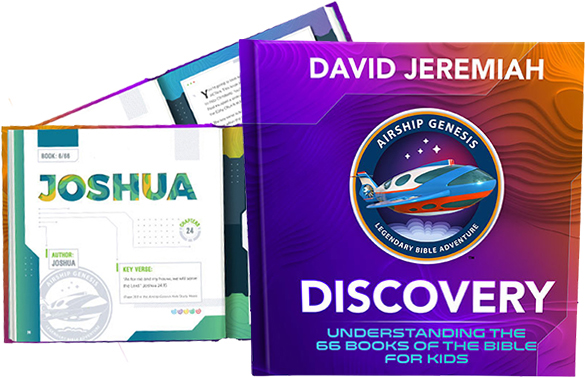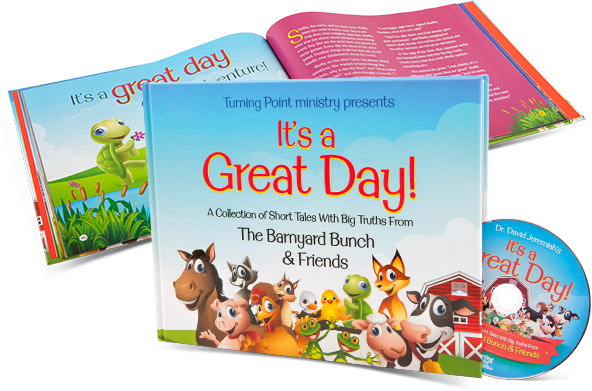 Turning Point Kids: Barnyard Bunch & Friends: It's a Great Day
For the preschooler in your life— Join The Barnyard Bunch and Friends as they learn how to count their blessings and make every day a great day! In twelve short stories, you'll get things done around the chicken coop with Lil' Peep, "horse around" with Giddyup, Bolt, and Whinnie, get "moo-ving" with T-Bone and Buttercup, and make new friends with Sly, the fox, Forrest, the raccoon, and more! As you follow along with their adventures at Happy Meadow, you'll discover how terrific it is to be kind . . . to be friendly . . . to be curious . . . to be thankful . . . and best of all, to be the extraordinary you God created you to be!
I would like to support David Jeremiah's mission to reach the next generation with the Gospel and the Word of God.