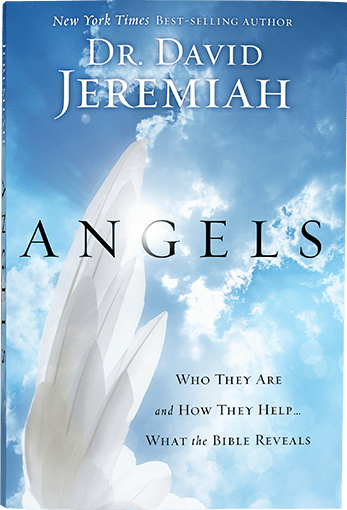 From Dr. David Jeremiah
Learn to live in the
presence of angels!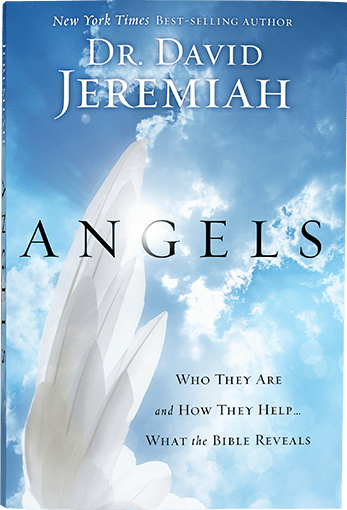 Do I have my own guardian angel?
Does God do all His work through angels?
Are angels still involved in warfare? If I sense an angel's presence, how can I be sure? Do God's angels ever deceive us? What can I learn from the angels?
Learn the remarkable truth about angels, the agents of heaven, as unveiled through Scripture.
Request Now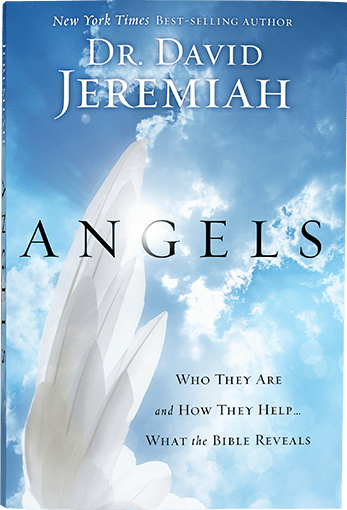 From Dr. David Jeremiah
Messengers of God at work in your life this Christmas…and always!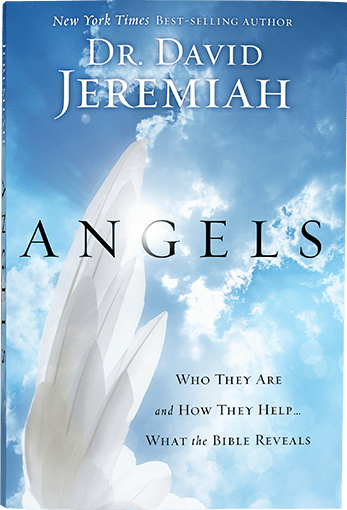 The Word of God paints a detailed picture of the work of God's messengers as a critical link between God's people—in the Old Testament, in the Nativity story, in the apostles' lives and ministries—and their Heavenly Father. As one of God's people, shouldn't you know more about them? I believe so!
I want you to understand what angels do—and what they DON'T do—so you know how they impact your daily life! I think you are going to be surprised!
Request Now
Dr. Jeremiah Uses Scripture To…
Unveil the Remarkable Truth
For centuries, people have been fascinated by stories of angel sightings, yet many contemporary beliefs about them are based on misconception and myth rather than solid biblical truth.
Responding to our modern cultural interest in angels, Dr. Jeremiah uses Scripture to unveil the remarkable truth about these agents of heaven and their role in our world and our lives. What are angels? What is their role in God's plan? Are they present? Do they appear? Do they give us personal insight about our work and our worship?
In this broad yet thorough survey of God's Word, Dr. Jeremiah clearly and simply separates fact from fiction as it relates to angels. His findings are supported with illustrations and insights from prominent teachers, such as Billy Graham, Corrie ten Boom, C. S. Lewis, and more.
Request Now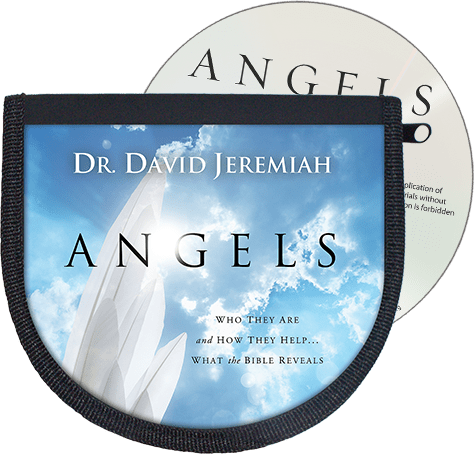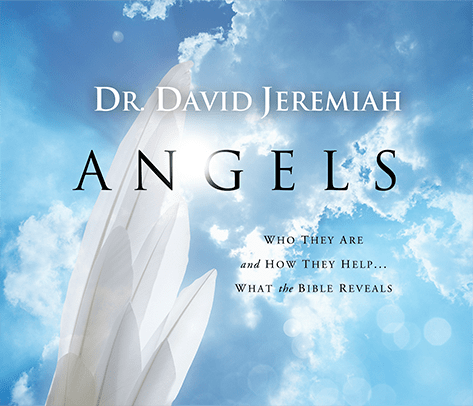 It's Likely That
Angels Are Ministering to You Now
Angels have been depicted as demure, ivory-skinned women with flowing wings and robes. At other times, cherubs are caricaturized as chubby children with wings and halos. Television shows have depicted them as quite human, often indistinguishable from everyday people. As Time magazine aptly stated, "Angels are the handy compromise, all fluff and meringue, kind, nonjudgmental. They are available to everyone, like aspirin." 1
Scripture paints a much different picture.
Angels are likely ministering to you as you read these words. They are a critical link between you and your Heavenly Father. Meet these warriors for eternity, both the faithful and the fallen, as Dr. Jeremiah examines the popular and often misunderstood topic of angels from a biblical perspective.
---
1Time, Nancy Gibbs, "Angels Among Us" (December 27, 1993).
Request Now
A

ngels:

F

act or

F

iction
You got
70

% correct.

Now, challenge your friends to take the quiz:

Retake the quiz here
A Life-Changing Message
Responses From This Powerful Study

My Bible Study group expected Angels to be a quick study, but it reached us in many ways we did not expect. It gave us such a depth of understanding in a subject usually ignored. We felt closer to the heavens and the Lord and shared personal experiences even more than usual. All your lessons are terrific, but Angels was a study that we just kept saying how much we learned that we never knew before and how good each week's lesson was.

Lynn

Not only did this book give me clarity about angels as ministering spirits, it defined their purpose. I never allowed or experienced the sanctifying work of the Holy Spirit until I read your book on Angels which points to Jesus. I have several of your teaching series, but this touched me the most. This book educated me on angels, their purpose and their existence. In a nutshell, it points to Christ the Angel of the Lord himself!!

Beverly
Once we honestly investigate the amazing things Scripture tells us about angels, we actually find ourselves drawn closer to God, instead of being distracted and turned away from him. Anyone who goes into a study of angels with a high view of God will come away with an even higher view.
—David Jeremiah
Inside This Study of Angels
Discover What the Bible Reveals:
What in the World Are Angels Doing?
In the Presence of Angels
The Angels and God
When Angels Appear
The Angels and Us: How Much Alike?
Angels You've Heard About (And More)
The Greatest Angel
Showing Us How to Worship
Showing Us How to Work
Coming to Carry Me Home
Hell's Angels
The Angels and Jesus
Request Now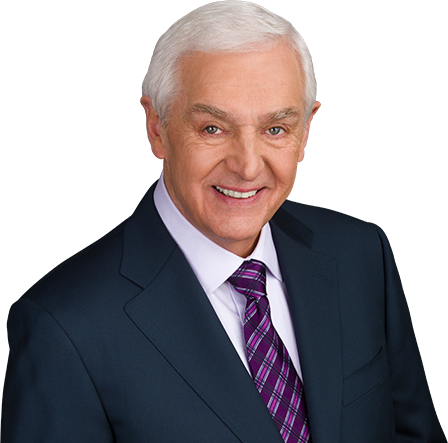 About the Author
Dr. David Jeremiah
Dr. David Jeremiah is one of America's most trusted Bible teachers.
For more than 40 years, he has helped millions deepen their understanding of the Bible through 4,552 daily Turning Point Radio releases and a daily Turning Point Television program that reaches millions of people globally.
Dr. Jeremiah has authored many books, including The God You May Not Know, Revealing the Mysteries of Heaven, Where Do We Go From Here?, and The World of the End.

"David has that uncanny ability to be deliberate without being dull. His words will deepen your gratitude for God's messengers in light of God's Word."
– Max Lucado
Pastor and bestselling author

"With all the curiosity and excitement over angels these days, David Jeremiah presents a refreshing and encouraging look at what the Bible says about angels. Thank you, David, for drawing me closer to God through this wonderful book."
– Dave Dravecky
Former professional baseball player, speaker, and author

"Dr. David Jeremiah shifts the focus from contemporary 'angel hype' to the fascinating biblical truth about God's powerful messengers."
– Dr. John C. Maxwell
Bestselling author and renowned leadership expert
Request Your Resources
When You Give a Gift to Turning Point's Ongoing Ministry
With a gift of any amount
You'll Receive:
• Angels softcover handbook (240 pages)
Request Now
With a gift of $70 or more
You'll Receive:
• Angels softcover handbook (240 pages)
• Angels 10-message series on CD
• Angels study guide softcover (144 pages)
Request Now

Support Ongoing Ministry
Give to the Ministry of
Turning Point
Support Turning Point's ongoing ministry without receiving a resource.
Give Now